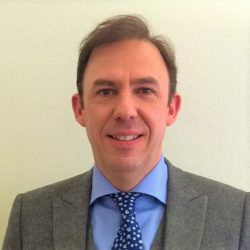 Michel Patteet
During his 25 year career in international trade promotion, Michel had the opportunity to discover all the facets of this particulier domain. As part of his various functions, he has accompanied and advised a large number of exporters, organised numerous economic missions around the world and realized several market studies. He has also been able to launch economic promotion initiatives emanating from the United Nations and the World Bank. During his seven-year tenure as trade commissioner in Switzerland, Michel acquired in-depth knowledge of the Swiss market and created a vast network of economic actors active in a large number of sectors.
Seeing the great potential of the Swiss market, Michel decided to partner with Johan, whose paths first crossed and then united by co-founding Prodigo. In line with the meaning of this latin name which can be translated as 'to move forward', Michel indeed feels a real need for assistance from foreign companies to successfully overcome the many – and often complex – trade barriers.
Thanks to the valuable combination of a long professional experience in international trade, an excellent knowledge of the Swiss market and an empathic and human approach, Michel provides his solid know-how and cultivates fruitful business relationships that are well appreciated by the clients.
Learn more about Michel and get in touch via LinkedIn